Advantages of Implementing Value-Based Care and How Electronic Health Records Can Help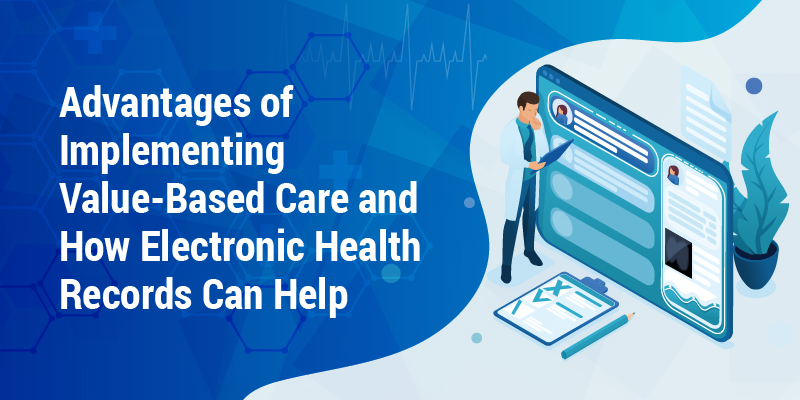 As a result of the COVID 19 impact, many patients seek independent practitioners willing to provide (VBC) value-based care. Typically, healthcare professionals (HCPs) are paid for the healthcare services that they provide to their patients. However, in the value-based care delivery model, they are also reimbursed for the health outcomes achieved; this includes chronic disease prevention, smoking cessation, reductions in long-term effects of established chronic disease, to name a few.
Value-based care strikes a balance between performance and effectiveness in medical care's contribution. The five essential stakeholders contributing to the system are HCPs, payers, suppliers, society, and patients.
Why is patients' preference drifting to Value-Based Care?
Today, more patients prefer value-based care because it helps them prevent injuries and illness from substantiating into more harmful and expensive chronic conditions. Therefore, through enhancing access to primary care, a value-based approach allows patients in the low-income, uninsured, or underinsured to enjoy the best treatment.
By providing more access to primary care services, patients can be treated for a whole list of chronic conditions such as hypertension, obesity, chronic obstructive pulmonary disease, and heart failure at the right time. This helps improve patient health and well-being.
In the case of healthcare professionals, patient services can be improved by better management of chronic diseases by presenting ample time to implement new prevention-based services. With a more significant focus on prevention and chronic care management, patient safety, clinical quality, and patient engagement are improved.
Value-based care allows payers to minimize risks and manage costs by presenting the variables across related populations. With better routine care, payers can save money when their patient population as a whole is healthier owing to reductions in less foreseen. Therefore, higher cost emergent situations are preventable.
Besides that, healthcare suppliers are getting ready to match the prices of their products. The medical devices, apparatus, prescription medicines get included in this. Therefore, positive patient outcomes help in diminishing costs.
Consequently, support can enhance the patient experience through increased staffing, advanced technology, new facilities, and other patient-centric investments.
Conclusion
Over the years, HealthTechWiz has come up with many online solutions for clinicians to simplify the transition to Value-Based Care within the workflow. This has helped individual practitioners and small medical units enhance the practice and streamline clinical and financial workflows. Our EHR – Electronic Health records offer a suite of easy-to-use solutions that come packed with Point-of-care resources. Easily maintain prescription price transparency, prior electronic authorization, and do much more. For more information, contact us today.