How Digital Marketing Is Empowering The Healthcare Industry's Growth?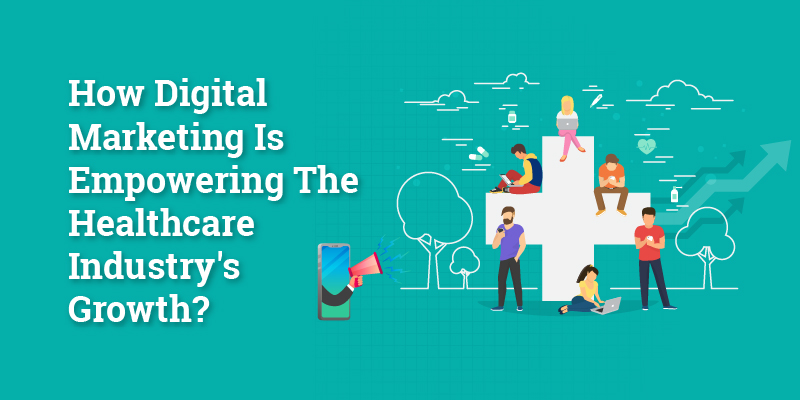 Digital marketing has provided the needed push in the healthcare industry by magnifying its visibility online. It sets the base to reach out to everyone in the health space, provide the best healthcare services, and expedite its growth. It is essential to embrace healthcare digital marketing strategies, techniques to improve healthcare services. If you haven't implemented it yet, do it now, do it today!
Healthcare Digital Marketing
Healthcare digital marketing allows hospitals and other healthcare-related entities to provide healthcare services via online platforms. If you are looking to expand your reach from the comfort of your desk at a minimal investment, then healthcare digital marketing is your best bet. Today, 90% of people go online to find the right information about the disease, post-operative care, ailment, nutrition and diet, etc. Much of the information available online supports the individuals' decision-making in picking the Doctor, ailment method, facility, etc.
Having said that – it is quite apparent how digital marketing empowers you to stay connected with your current and new patients 24/7.
Digital Marketing And Its Major Role In Healthcare Services
One of the significant reasons for digital marketing in healthcare services to become a big hit is its accessibility and speedy responses. Communication within the parties is hassle-free, and it is always easy to look up for information and book an appointment. A recent survey conducted by McKinsey pointed out that three-fourths of the respondents are using digital healthcare services.
We will discuss the secrets surrounding the digital marketing techniques that help healthcare services' growth in this blog post.
Search Engine Optimization
The mother of all actions, online search engine optimization, aka SEO, is the backbone to ranking on top. When a healthcare website decides to reach out to its current and new patients, it is unaccomplishable without proper SEO. Some of the other factors that support acing the rankings are responsive layout, voice-search optimization, impressive design, quality content, smooth navigation, webpage load time, etc. Here are some supporting facts that our experts are very particular of. It will help you better comprehend why SEO for your healthcare website and mobile apps: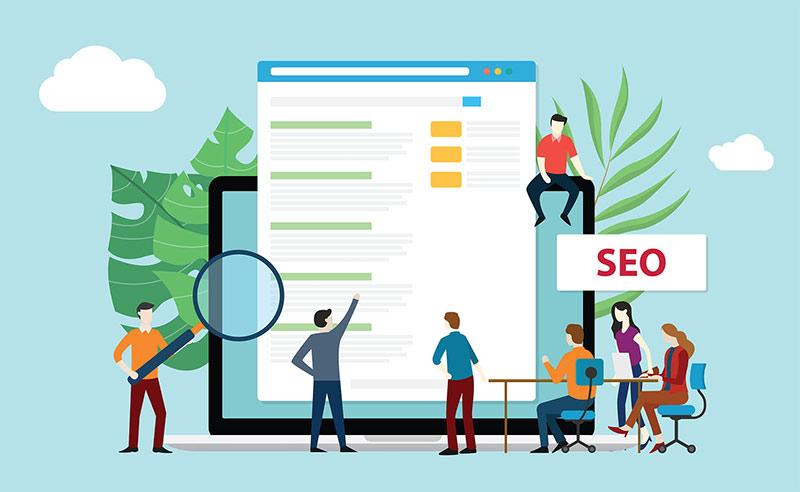 Online health seekers use Yahoo, Google, Bing, etc to search for health-related information. The stats account for 80%
New patients browsing the internet for physical therapists, nursing homes, and optometrists will call based on the search engines' results found on the first page.
Health-related searchers book an appointment immediately after going through the online reviews
50% of internet users search for information about doctors or other healthcare professionals on the internet.
Social Media Marketing
Social media platforms are becoming the most successful medium to spread the right word and to try advertising. Besides the fun and thrill it offers to its users, it has also provided insights into life-saving services. It is easy to target patients and attend to different age groups, gender, medical conditions, health issues, etc.
Profiting healthcare service providers had used social media channels to gain better visibility for their services. Healthcare communication through social media channels has already been established as proper grounds for meeting patients and growing healthcare services. During the COVID 19 lockdown, the social channels proved their worth, and if your service is not making rounds on social media channels, stay assured; it is not getting anywhere closer to success.
Below, provided stats are proof of the influence of social media in the healthcare industry.
94% have a Facebook account in the US, 50% are active on Twitter, 98% use Yelp, and 98% have a Foursquare page.
70% of the netizens rely on facts claimed on social platforms before picking their healthcare professionals and facilities
Another data states that 80% of users in the United States have gone through online content related to health such as immunizations, mental health, disease management, etc
Content Marketing
Healthcare users need a lot of insights straight from the horse's mouth, which can be presented through blogs, infographics, videos, e-books, etc.. On the other hand, this also unveils the expertise to the right audience. A quality-rich content engages your patients and provides them the correct information that is required. For example, a dietician would write blogs related to a nutritional diet, fitness tips, childhood obesity, etc. By publishing articles based on the niche, you gain mileage from your readers and showcase your audience's expertise. However, it is vital to stay focused on providing values to your patients, for many may lose focus and become self-promoting. Additionally, be precise and use layman terms to entice the readers by not using medical terms in the content.
Below, provided stats are proof of the influence of content marketing in the healthcare industry.
Over the years, content marketing has produced four times as many as outbound marketing. Besides that, it costs 62% less than other marketing avenues.
Video marketers in healthcare generate 68% more qualified leads in a year.
77% of healthcare marketers prominent digital marketing strategy is using blogs
Mobile Marketing
Since the advent of smartphones, it has been easy to reach out to more targeted personnel. Mobile marketing has proved to be a cost-effective approach in the healthcare space that empowers healthcare aspirants to get-in-touch with current and new patients on their smartphones using smart and ethical marketing tactics.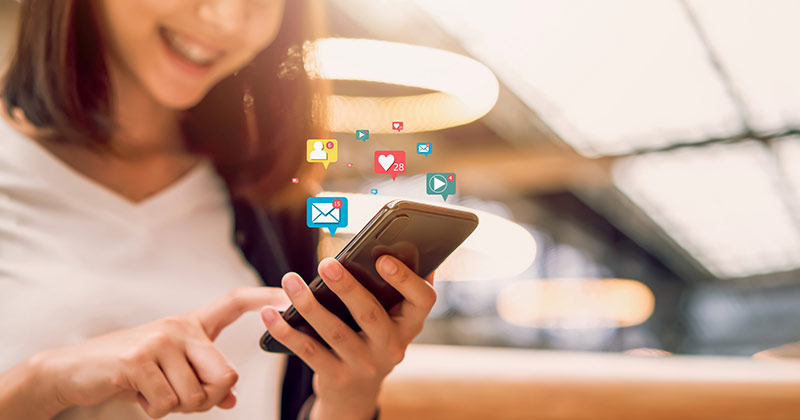 Mobile marketing implies app-based marketing; through apps, it is easy to book appointments, get in touch with health personnel during emergencies, change prescribed drugs, analyze patient developments, communicate, etc. With mobile marketing, you can target local audiences and encourage users to avail themselves of your services quickly.
Read On: How mobile apps impact healthcare systems?
Here is a list of a few statistics that reveal mobile marketing's impact on your healthcare services' growth.
Around 54% of patients who use the mobile device to research on ailments are likely to schedule an appointment
66% of healthcare emails are opened on the mobile device
Approximately 29% of patients surveyed in the US had health and fitness apps on their smartphones
Email Marketing
Ever since apps and other programs started to flood smartphones and other smart devices, it has become easy to get the right party contact through emails. It is a cost-effective way to reach out to current and new patients. However, it is vital to segment your email lists to provide the right message to your audience before you get into action. This helps to stay on the radar of your patient's mind forever. Segmentation can cover demographics, age, gender, ailment types, health conditions, etc.
A successful email campaign always includes an appealing subject line, user-friendly sign-up options, and call-to-action (CTA). You may also choose to automate emails at the preferred times hassle-free. The benefits are many…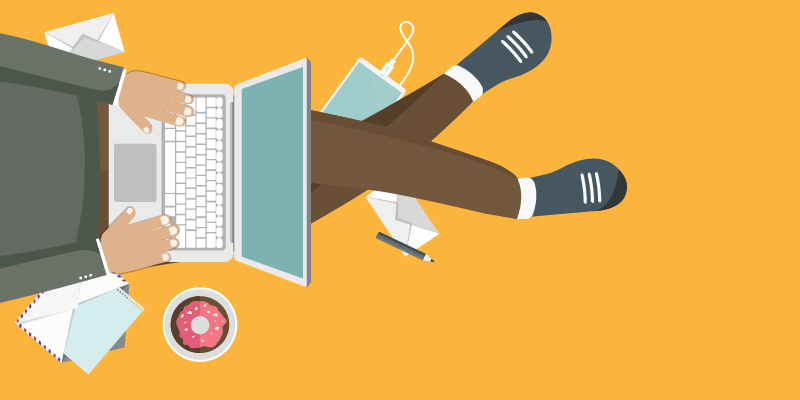 The below-supporting statistics show the best results of using email marketing for your online medical center.
Around 72% of the marketers are ready to bet on email marketing to circulate the new content. Trust us – it is very effective!
Marketers prefer email marketing over FB and Twitter as an effective distribution channel to attract new patients. This constitutes 70% of healthcare digital marketers.
Conclusion
Obviously, digital marketing plays a vital role in enlarging your online healthcare services' growth. By adequately optimizing these digital marketing platforms, you can turn your prospects into your healthcare center's active protagonist. At HealthTechWiz, we help you develop the best digital marketing plan with the right set of tools such as mobile apps, websites and staying compliant with regulatory bodies. We welcome you to talk to our experts to embrace the online medium to get in touch with your current and new patients.